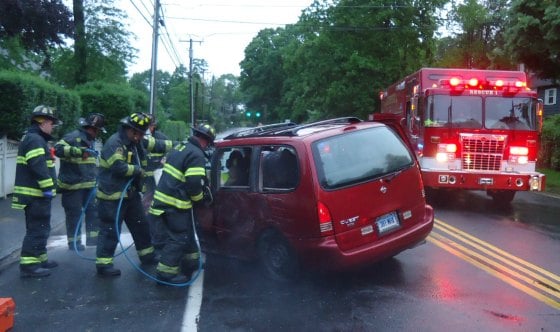 NORWALK, CT (WFSB) -
A motorist was transported to the hospital following an early morning crash in Norwalk.
According to the Norwalk Fire Department, firefighters responded to the crash on East Avenue around 6:30 a.m.
Fire fighters observed a Nissan Quest minivan and a Porsche Cayenne SUV in the roadway. Officials said the minivan was traveling northbound and the SUV was traveling southbound in the road when they collided, head on.
A lone, male driver of the Porsche was uninjured, while the lone, male driver of the minivan was extricated. He was then transported to the Norwalk Hospital with non-life threatening injuries.
Copyright 2013 WFSB (Meredith Corporation). All rights reserved.