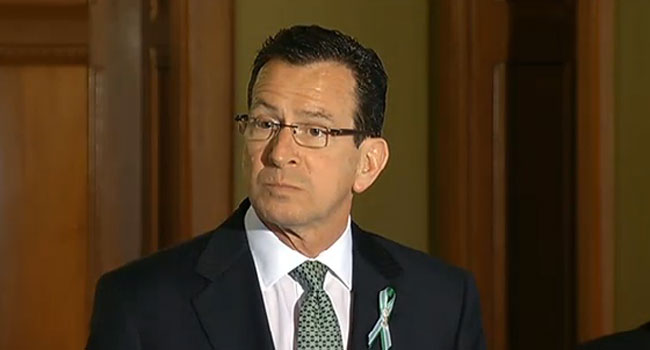 HARTFORD, CT (AP) -
Connecticut Gov. Dannel P. Malloy has signed into law a new alert system that notifies the public when a law enforcement officer is killed, seriously injured or missing and a suspect is at large and considered a threat.
Malloy on Thursday cited the lockdown of Boston days after the April 15 marathon bombing when he spoke about the new system's benefits. He said public notification played a major role in helping authorities catch the surviving suspect in the bombings, which killed three.
Malloy said the so-called Blue Alert will complement the existing Amber and Silver notifications about missing children and seniors, respectively.
The Connecticut Department of Emergency Services and Public Protection will develop and install the system's policies, including guidelines ensuring public information doesn't compromise an investigation or violate the privacy of law enforcement officers.
Copyright 2013 The Associated Press. All rights reserved. This material may not be published, broadcast, rewritten or redistributed.