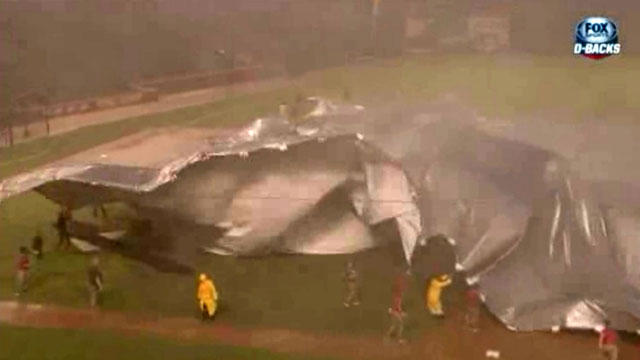 There were no home runs, but still plenty of action last night at Rangers ballpark in Arlington.
Here you can see why. A severe thunderstorm postponed the Texas Rangers and Arizona Diamondbacks game.
Gusty winds nearly blew the tarp right off the field!
The grounds crew managed to get things under control, and team officials say no one was hurt.
Both teams say the game will be made up later this season.

© 2013 Cable News Network.Turner Broadcasting System, Inc. All Rights Reserved.