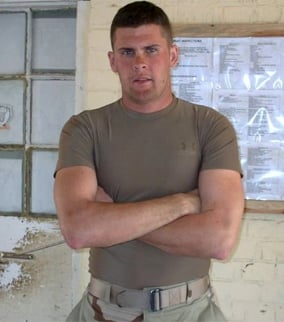 Justin Thomas (Source: Prescott Valley police)
PRESCOTT VALLEY, AZ (AP) -
Authorities aren't expected to seek charges in the death of an Arizona man who was accidentally shot by his 4-year-old son.
Justin Stanfield Thomas was fatally shot Friday after he and his son traveled from Phoenix to a friend's home 90 miles away in the northern Arizona community of Prescott Valley for a surprise visit. [Related: PD: 4-year-old accidentally shoots, kills father]
Prescott Valley Police Brandon Bonney says the boy found the loaded gun in the home within minutes of arrival, asked a question about it and pulled the trigger.
Thomas later died at a hospital.
Bonney says the gun should have been locked away, but that Thomas' friend, whose identity hasn't been released, was caught off guard by the unannounced visit.
No children lived in the house.
The child is now with his mother.
Copyright 2013 Associated Press. All rights reserved.