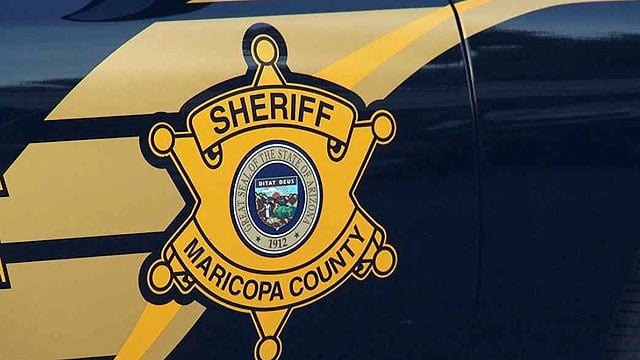 PHOENIX (CBS5) -
Sheriff Joe Arpaio's deputies are riding to the rescue of two domesticated dogs abandoned in the desert and found by an East Valley horseback rider weeks ago.
Arpaio said deputies from the Maricopa County Sheriff's Office joined Susan Andre in search of the dogs on Monday morning.
Andre told a Valley news station she was unable to care for the dogs at her home, and has been returning each day to a tree where the dogs have sought shade in the isolated desert to give them food and water.
"Ms. Andre went to great lengths to keep these dogs alive, driving every day to bring them food, water and ice," Arpaio said. "She tried to get help from various agencies but apparently, because the dogs are strays and on federal land, no one offered to assist. My deputies want to help her and help these animals."
The deputies were expected to take the dogs to a veterinarian for a precautionary exam before being housed at the sheriff's air-conditioned jail for abused and neglected animals, called the MASH unit.
The dogs will be cared for by female inmates and eventually will be put up for adoption, according to a news release from the sheriff's office.
Arpaio's detectives will launch a criminal investigation into who abandoned the dogs.
Copyright 2013 CBS 5 (KPHO Broadcasting Corporation). All rights reserved.