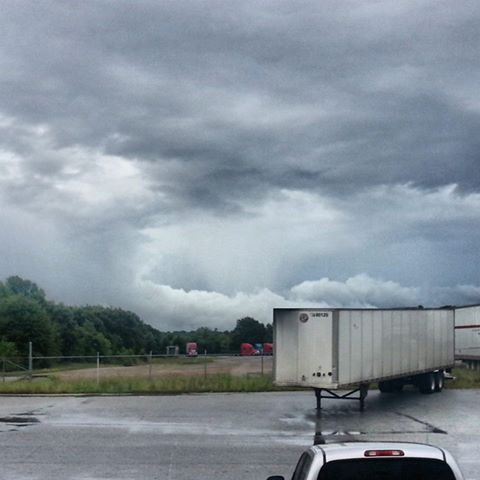 From Shena in Duncan
The severe line of storms is now out, and as of 4PM, the Tornado Watch has been lifted for all but Greenwood and Newberry counties. The Flash Flood Watch remains in effect until 6pm.
We still have a threat for storms tonight, but they should be more isolated and the severe threat won't be as high. We'll stay on top of it, but for now through 7-8pm we should remain calm.
The storm that produced the most damage was the one we covered on air with the tornado warning earlier. There were 2 funnel cloud spottings in Greenville and Simpsonville (a tornado that is not on the ground yet), and damage reports out of Taylors, Tigerville, Mauldin, Simpsonville, Piedmont, Six Mile and scattered across Greenville. Most of the damage was associated with strong wind gusts knocking over trees, but we did have a report of structural damage in Piedmont that we are checking out.
This is all associated with a cold front moving in, mingling with the soupy humidity and heat we have in place today. The front should clear us by late tonight, leaving minimal rain chances for Tuesday. Ironically we will heat up a lot behind the front, so temps near 90 will be our big story for mid week. Luckily we'll get some time to dry out!