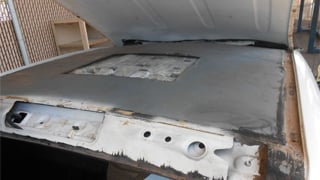 (Source: U.S. Customs and Border Protection)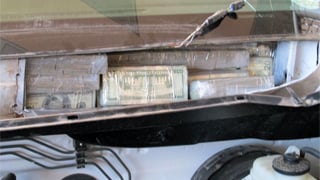 (Source: U.S. Customs and Border Protection)
NOGALES, AZ (AP) -
A Mexican man has been arrested for allegedly trying to smuggle nearly $1.7 million in unreported cash out of southern Arizona.
U.S. Customs and Border Protection officers conducting outbound inspections Sunday at the Dennis DeConcini Port in Nogales referred a truck driven by 56-year-old Cosme Barcelo-Quijada for further inspection.
During the search of the truck, officers say a CBP canine trained to detect currency located numerous packages of unreported cash in the dashboard and inside the roof compartment.
Authorities say more than $1.66 million in U.S. currency was seized from the truck and Barcelo-Quijada was taken into custody.
CBP officials say Barcelo-Quijada was living in Yuma. He's been turned over to U.S. Immigration and Customs Enforcement's Homeland Security Investigations.
Copyright 2013 Associated Press. All rights reserved.