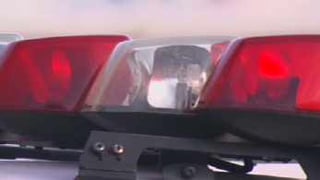 (Source: CBS 5 News)
GLOBE, AZ (CBS5) -
A 38-year-old man has died after attempting to do a back flip into the Salt River on Sunday, according to authorities.
The Gila County Sheriff's Office said Billy Tarango was with his girlfriend and her children at the river, about 40 miles north of Globe, when he tried to do a back flip into the river and never came back up.
The victim's girlfriend flagged down a passing driver who called 911 about 6:30 p.m.
Officers arrived and began searching for Tarango, but once it got dark, the search was suspended until Monday.
Tarango's body was found about 2:30 p.m. Monday.
GCSO said Tarango jumped from six to seven feet high into the river, which is about 20 feet deep. Authorities said he had jumped into the area, near a waterfall, a couple times previously, but it was the first time he tried a back flip.
Dive crews found his body under the waterfall.
GCSO said the investigation is ongoing.
Copyright 2013 CBS 5 (KPHO Broadcasting Corporation). All rights reserved.