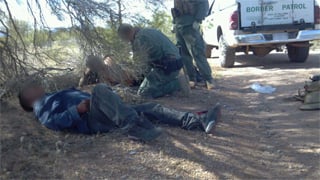 177 people rescued in the past month. (Source: U.S. Customs and Border Protection)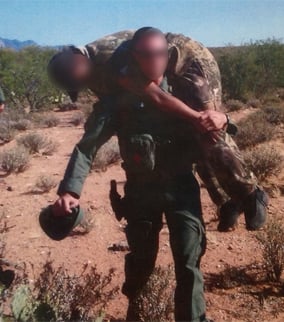 This is a rescue from April. (Source: U.S. Customs and Border Protection)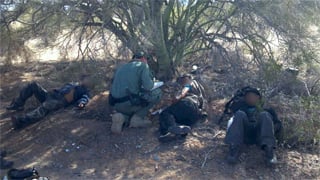 In the past week, 52 people have been rescued. (Source: U.S. Customs and Border Protection)
TUCSON, AZ (CBS5) -
Border Patrol agents have rescued 177 people in the past 30 days who've been unable to continue their treks in the desert because of the heat.
In just the past week, agents rescued 52 people. The agents are with BORSTAR. That's a group specially trained as EMTs and first responders.
The Tucson Sector Border Patrol said it has 22 rescue beacons positioned to help those in distress. Instructions are in multiple languages and when activated, agents are able to respond quickly.
BOSTAR teams utilize a "911 phone" that opens lines of communication with additional law enforcement partners and first responders.
Customs and Border Protection officers said it's common for smugglers to convince migrants that they will only walk a short distance when, in fact, they are forced to walk a long way within short periods of time. Those unable to keep up are left behind to die.
People can report suspicious activity to the Border Patrol and remain anonymous by calling 1-877-872-7435 toll free.
Copyright 2013 CBS 5 (KPHO Broadcasting Corporation). All rights reserved.