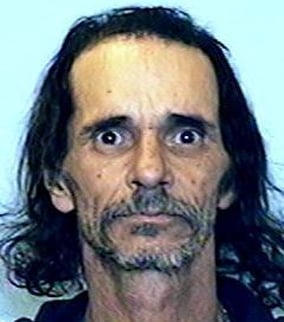 Prescott police are looking for Martin Zinkl. (Source: Prescott Police Department)
PRESCOTT, AZ (CBS5) -
A man who tried to ram a law enforcement vehicle in Prescott bailed out of his van and police need help finding him.
No one was injured in the incident that occurred Wednesday morning as Prescott police and detectives from Partners Against Narcotics Trafficking were trying to pull the van over, driven by Martin Zinkl, 62, of Prescott Valley. They said they knew Zinkl was driving on a suspended license and believed a wanted man was with him.
The van continued south on Willow Creek Road and turned onto Heritage Park Road where it traveled through the park, down an embankment and onto a trail. Zinkl abandoned his van and fled on foot. Officers did not pursue Zinkl down the embankment. Authorities were able to recover the van.
Police with K-9 teams continued to search the area for several hours, but could not locate Zinkl.
Zinkl is described as 5'10" tall and weighs 150 pounds. He has long, stringy brown hair. He was last seen wearing a straw hat and a dark-colored T-shirt. People with any information on his whereabouts are asked to call the Prescott Police Department at 928-445-3131.
The suspect initially wanted by PANT detectives was arrested in Prescott a couple of hours after the incident. Detectives said they do not believe the suspect was with Zinkl in the van as he fled from police.
Copyright 2013 CBS 5 (KPHO Broadcasting Corporation). All rights reserved.