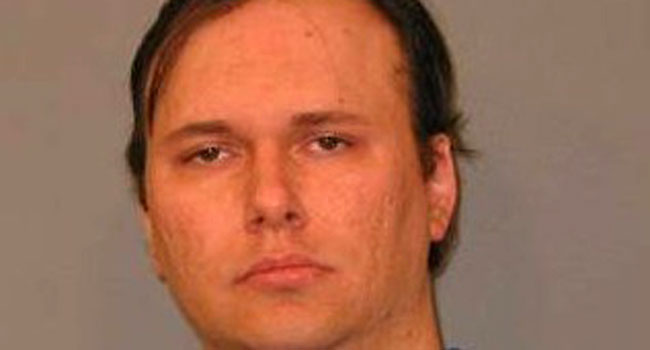 Darrel Lewis (Photo provided by the East Hartford Police Department)
GLASTONBURY, CT (WFSB) -
An East Hartford man accused of placing cameras in bathrooms at several locations to spy on people is now facing an additional 25 charges of voyeurism.
Darrel Lewis, 32, was previously arrested after police said he hid cameras in the women's bathroom at Hydro Horning Laboratories in East Hartford on Dec. 27.
On Tuesday, he was charged with 25 more counts of voyeurism and one count of second-degree possession of child pornography.
In March, he was charged with 45 counts of voyeurism, eight counts of fourth-degree sexual assault, four counts of eavesdropping and one count of risk of injury to a minor.
During the investigation, police said Lewis admitted to them that he was secretly videotaping dozens of women, including at least one as young as 11 years old, in bathrooms at various locations.
Lewis told police that he videotaped people in two ladies' bathrooms at the Faith Family Church in Glastonbury.
Police said Lewis also allegedly "sexually touched two adults and a juvenile."
Lewis is expected to return to Manchester Superior Court on July 19.

Copyright 2013 WFSB (Meredith Corporation). All rights reserved.