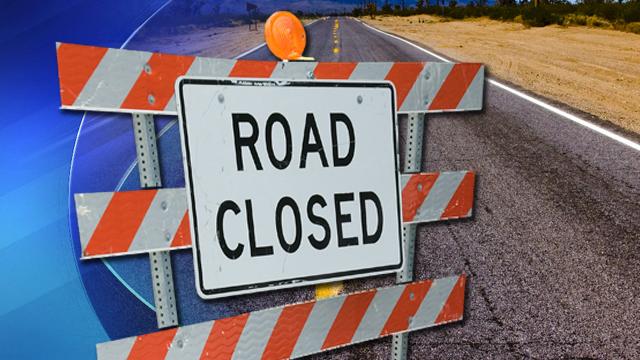 CAMP VERDE, AZ (AP) -
Drivers on Interstate 17 near Camp Verde may face some delays over the next three weeks if they're traveling in the early morning hours.
Crews are blasting rocks along the interstate to create a climbing lane.
The Arizona Department of Transportation says drivers could be delayed by up to an hour in both directions. The closures will be from midnight to 1 a.m., and between 2 a.m. and 3 a.m. Monday through Thursday.
Northbound traffic will be stopped at State Route 169, and southbound traffic will be stopped at General Crook Trail.
Travel also will be restricted to a single lane in each direction at times.
Copyright 2013 Associated Press. All rights reserved.