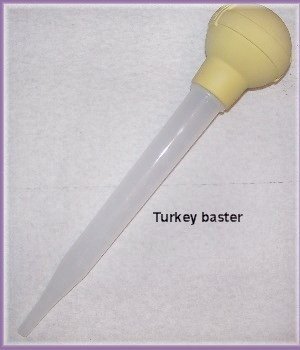 LUDINGTON, MI (WNEM) -
A baby that was having trouble breathing is alive thanks to some quick thinking and a turkey baster.
Bill Hogenson was working nearby the baby's home Tuesday when he overheard a 911 call about 5-month-old Nessa Shoup of Ludington.
He ran to help and performed CPR on the baby but the baby continued to struggle.
"I went to the drawer and found a turkey baster and used the turkey baster to clear her nasal passage and her airway," Hogenson said. "[I] patted her on the back some more, then spun her around and got a good look at her and she quit crying and she smiled at me and I knew that we were going to be in the good."
Nessa's father, Shawn Gasciogne said, "If it weren't for him, we wouldn't have this beautiful baby here right now and we are forever grateful."
Hogenson says he feels he and Nessa will have a bond for life.
Copyright 2013 WNEM (Meredith Corporation). All rights reserved.