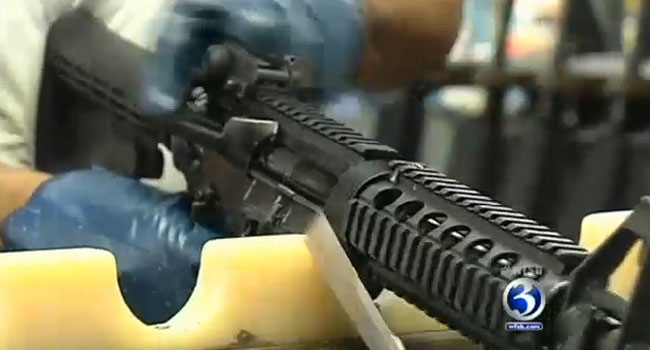 WEST HARTFORD, CT (AP) -
The president of Colt Manufacturing says he will be pleased to welcome Texas Gov. Rick Perry for a tour of its plant in West Hartford on Monday.
Perry is traveling to Connecticut on Sunday for a Northeast job-poaching tour that will also take him to New York.
A number of gun makers in Connecticut have said they are looking into leaving after the state passed some of the toughest gun laws in the country, a response to last year's massacre at Sandy Hook Elementary School.
Colt president Dennis Veilleux said in a statement released Friday that Texas has been a loyal supporter of Colt, which is West Hartford-based company.
"While we have been proud to call Connecticut home for 175 years, as we look to future growth we have a responsibility to consider all options that ensure we remain competitive and meet the needs and expectations of our customers," Veilleux said in the statement.
Copyright 2013 The Associated Press. All rights reserved. This material may not be published, broadcast, rewritten or redistributed.