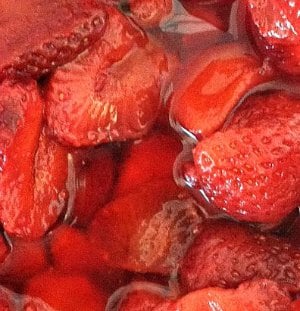 HARTFORD, CT (AP) -
Agriculture Commissioner Steven Reviczky said the state's strawberry crop is doing well despite recent cool, rainy weather.
The strawberry season in Connecticut typically runs throughout the month of June. However, this year's cool weather delayed the season's start.
Some fields may be damp this weekend and officials say visitors should call ahead for conditions.
For more information about pick-your-own farms, farm stands and farmers' markets in Connecticut, visit the website www.CTGrown.gov .
Copyright 2013 The Associated Press. All rights reserved. This material may not be published, broadcast, rewritten or redistributed.