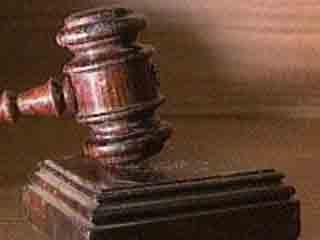 HARTFORD, CT (AP) -
A bank teller accused of stealing from the CD accounts of mostly elderly customers has pleaded guilty to bank fraud.
Federal prosecutors say 35-year-old Michelle Laudato of Farmington pleaded guilty Tuesday in U.S. district court in Hartford.
Prosecutors say Laudato used her position at a Webster Bank branch in Bristol to steal more than $178,000 from the accounts of at least 18 customers between July 2009 and June 2010. Most of the victims were in their 80s and 90s.
Laudato was accused of withdrawing money from CD accounts to replace funds she had taken from others and taking the money in increments of $10,000 or less to avoid transaction reporting requirements.
She faces a maximum sentence of 30 years in prison.
Copyright 2013 The Associated Press. All rights reserved. This material may not be published, broadcast, rewritten or redistributed.