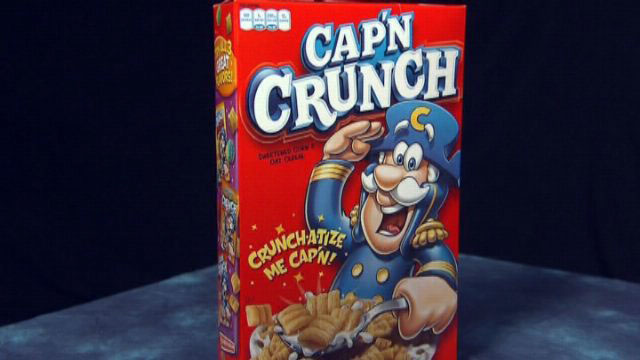 ROCKY HILL, CT (WFSB) -
Cap'n Crunch may have a mutiny on his hands.
A writer at foodbeast.com pointed out something fishy up the Cap'n's sleeve: Three stripes.
According to the United States Navy, the rank of captain carries four stripes. Three indicates he's a commander.
Copyright 2013 WFSB (Meredith Corporation). All rights reserved.