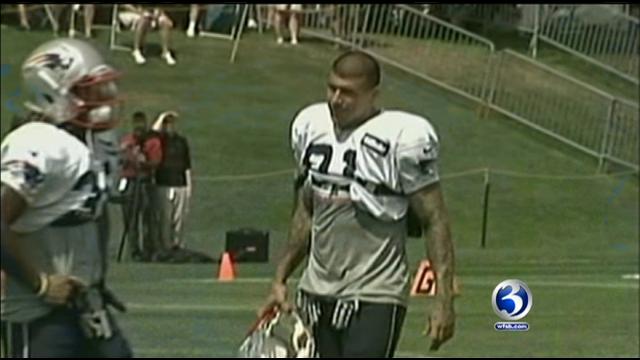 BOSTON (AP) -
A Boston woman says her son was the man found dead in an industrial park about a mile from New England Patriot Aaron Hernandez's home in Massachusetts.
Ursula Ward says police told her the body was that of her son Odin Lloyd. He was a semi-pro football player for the Boston Bandits.
Coach Olivier Bustin says Lloyd didn't start but played a big role on defense. He says Lloyd was a personable guy who was well-liked by the team. He says he never knew him to be in trouble.
Police have been at Hernandez's home in North Attleborough for two days. Sports Illustrated cited an unidentified source in reporting that Hernandez was not believed to be a suspect in a possible homicide.
Hernandez's attorney says his client is not commenting for now.
Copyright 2013 The Associated Press. All rights reserved. This material may not be published, broadcast, rewritten or redistributed.