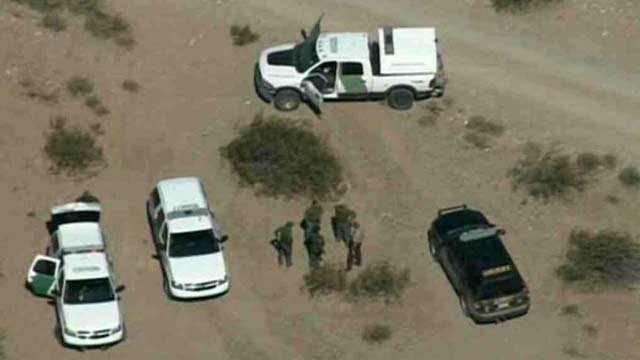 The bodies of at least four people were found in the desert near Gila Bend. (Source: CBS 5 News)
GILA BEND, AZ (CBS5) -
U.S. Border Patrol agents discovered the bodies of four men in the desert near Gila Bend on Thursday morning.
The agents called for help from the Maricopa County Sheriff's Deputies. MCSO Spokesman Chris Hegstrom said the bodies were recovered near mile post 133 just off Interstate 8. One of the men, dressed in jeans and a camouflaged shirt, was found about a mile from the other three. One of the other men was found naked under the desert brush.
Maricopa County Sheriff's Office said investigators believe the four men died in the harsh heat conditions at least three day before they were found Thursday.
MCSO said there was no evidence to indicate foul play. Autopsies will be performed in the next few days, according to MCSO.
Two of the men recovered had identifications from Mexico on them, MCSO said. The two other men did not have any ID cards.
Copyright 2013 CBS 5 (KPHO Broadcasting Corporation). All rights reserved.