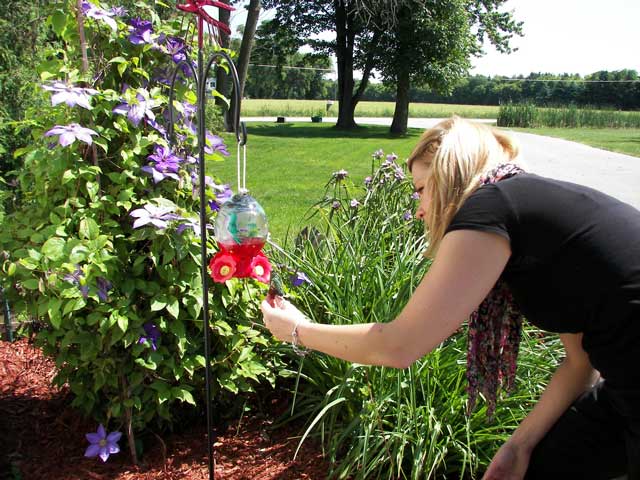 Photo courtesy of the Haney family.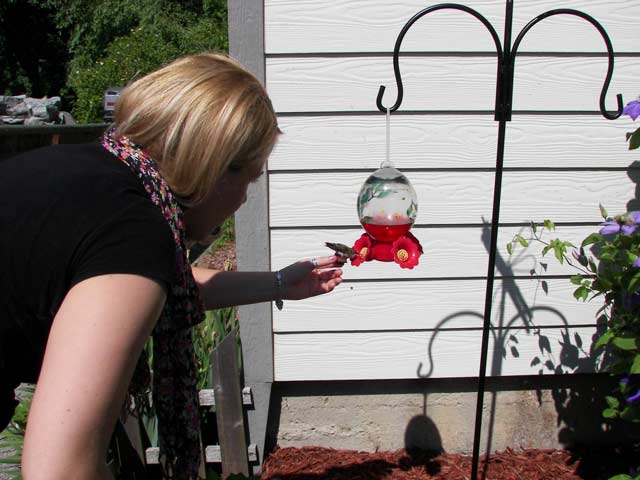 Photo courtesy of the Haney family.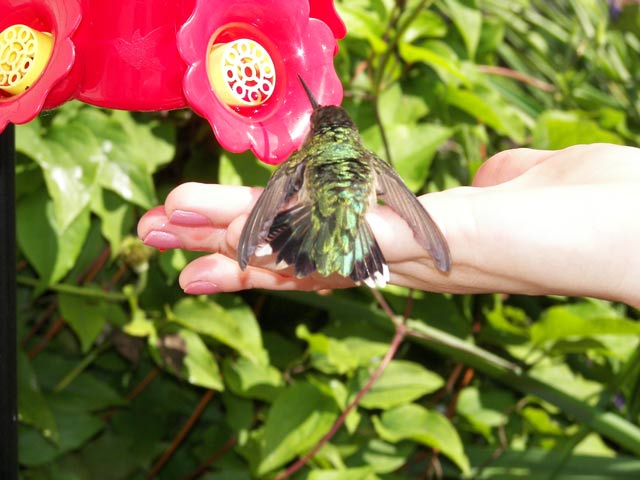 Photo courtesy of the Haney family.
FRANKENMUTH, MI (WNEM) -
WNEM.com was alerted to a nice story out of Frankenmuth, Mich., where a local woman helped get a hummingbird back in the air after being trapped in a garage.
It happened Thursday morning to Jim and Kathy Haney when the bird flew into their garage and couldn't find its way out. Jim Haney tells the rest below:
This little bird flew into our garage and couldn't find his way out. After sitting on a wire all night, it appeared that he didn't have the energy to fly away even when we touched him gently. Julianne Haney carefully pried his little feet off the wire and carried him to our feeder where he drank his fill and flew away. Everyone is happy.
Kathy Haney filled in an extra detail and said Julie stood on the roof of her car in the garage to gently get the bird off the wire, as he had a really tight grip on it.
Take a look at the great photos documenting the rescue to the right. All's well that ends well, right?
Copyright 2013 WNEM (Meredith Corporation). All rights reserved.