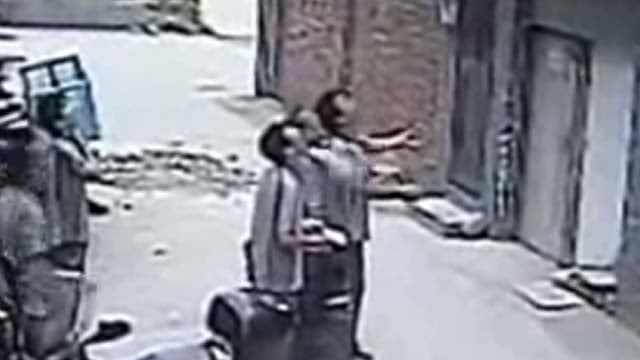 Dramatic video was released of a toddler falling five stories on Thursday in Ninghai County, in eastern China.
On the video, a group of mail carriers are standing in an alley when they heard a little girl crying.
When they looked up they saw the 2-year-old teetering on a window ledge.
CCTV was rolling when the girl fell, and the men caught her.
CCTV reports the girl was bruised in the fall, but is otherwise just fine.
Copyright 2013 WGCL-TV (Meredith Corporation). All rights reserved.