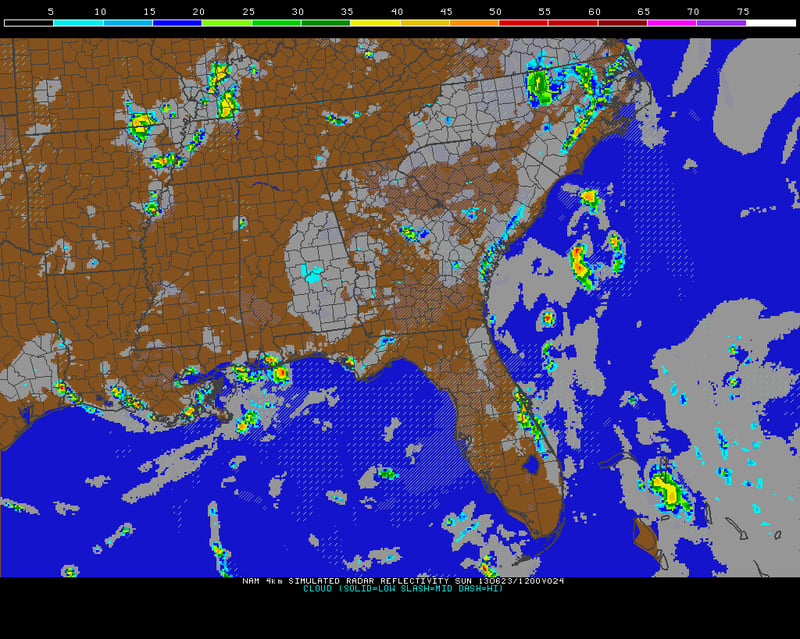 projection of what the radar may look like Sunday at 8am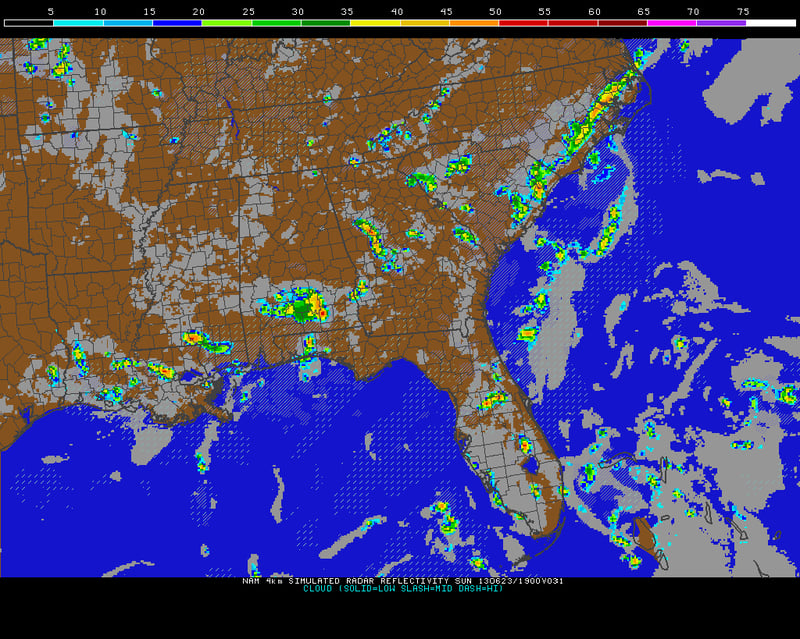 projection of what the radar may look like Sunday afternoon at 3pm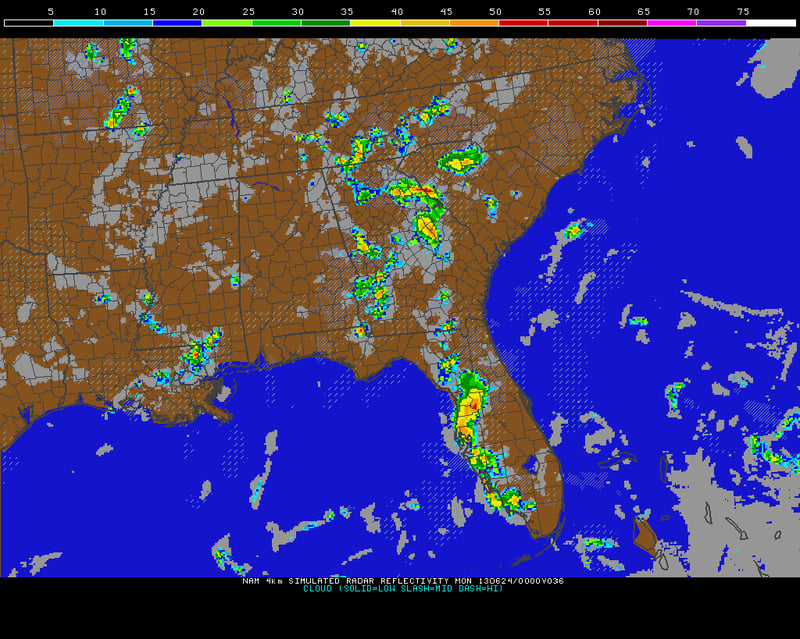 projection of what the radar may look like Sunday evening at 8pm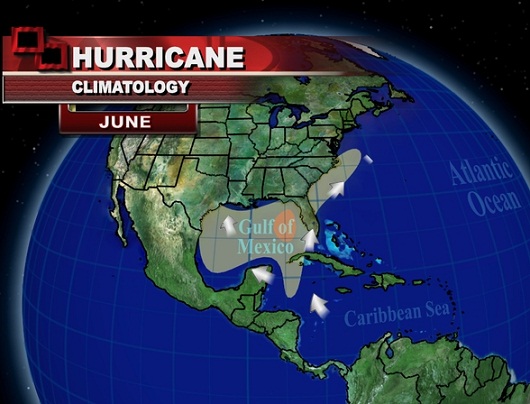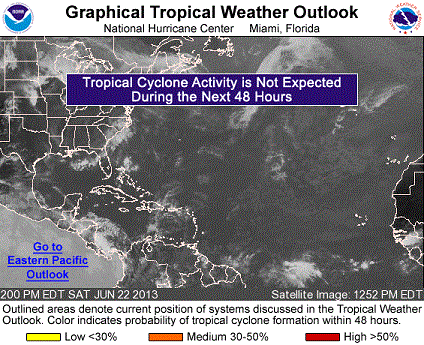 More Clouds & Humidity on Sunday: A weak system slides in here tomorrow enhancing our opportunity for rain and storms. This one will put its gears in reverse and nudge in from coastal sections of the Carolinas overnight.
Expect slightly higher humidity, more clouds than sun and scattered, mainly afternoon and evening rain and storms with that possibility continuing through the evening. Due to the added cloud-cover, highs will probably be capped in the low 80s for Upstate towns and upper 70s in Western NC.
Monday Similar: It's a copy machine thing for the first day of the work-week as Monday will be similar to Sunday in how the map and features set up for us. Expect more clouds than sun again with highs in the low-middle 80s for Upstate towns. Spotty rain and storms will be possible again on Monday afternoon.
Tropics Update: As you can tell from the graphic to the right, June (and even July) is the time of year when we look to the Gulf of Mexico for tropical development. These early season tropical systems usually turn out to be fairly weak storms and the majority are heavy rain producers instead of wind and storm surge producers.
Tropical Storm Andrea got the 2013 Hurricane Season off to a quick start in late May forming in those Gulf of Mexico waters. We'll see if things pick up down in the Gulf of Mexico later on this month and into July.
____________________________________________________________________________