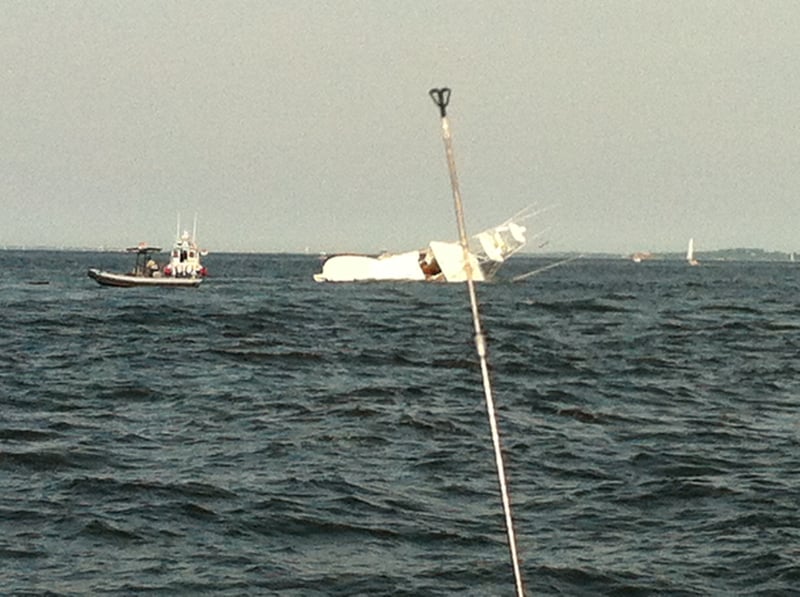 WATERFORD, CT (WFSB) -
The Goshen Fire Department in Waterford along with the U.S. Coast Guard station New London responded to a sinking yacht off the shore of Harkness State Park in Waterford on Saturday evening.
The Waterford Police Department dispatched its regional boat to the scene.
A picture sent to Eyewitness News shows the sinking vessel.
Emergency officials described the vessel as a 63' yacht.
The captain of the yacht told authorities that the vessel hit a submerged object and began taking on water.
The eight people on board were safely taken off the boat by a good Samaritan.
At this hour, the fire department tells Eyewitness News that Tow Boat U.S. based out of Niantic will salvage the $1.599 million dollar boat.
No injuries were reported.
Copyright 2013 WFSB (Meredith Corporation). All rights reserved