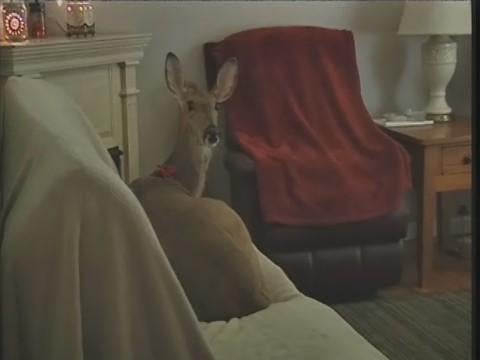 GENESEE COUNTY, MI (WNEM) -
The fate of Lilly the domesticated deer will be the topic of a press conference. An attorney representing Lilly's family will make an announcement on Monday.
Attorney Valdemar Washington will speak Monday at 1 p.m. in downtown Flint.
The deer is being raised by a Mid-Michigan family, but state officials call her a wild animal, not a pet.

TV5 first aired video showing Lilly's home. She can be found making herself comfortable on the living room couch. Since then, the story has drawn national attention.

The Department of Natural Resources said it's illegal to keep the deer in their home, even though she's been a family pet for the past five years.
DNR officials have said Lilly must be put back into the wild or be put down.
Stay with WNEM TV5 for any new information that comes out of Monday's press conference.

Copyright 2013 WNEM (Meredith Corporation). All rights reserved.