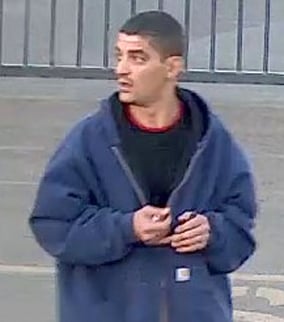 Suspect sought in connection with vehicle break-ins. (Source: Silent Witness)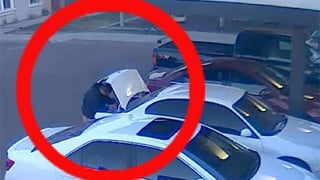 Surveillance image of suspect breaking into a car. (Source: Silent Witness)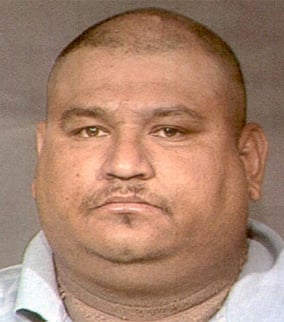 Salvador Mendez-Cardona (Source: Silent Witness)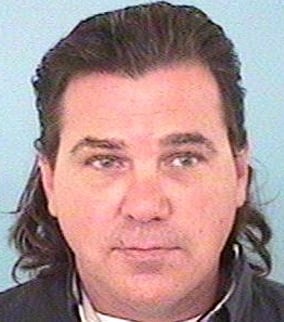 Samuel Wroolie (Source: Silent Witness)
PHOENIX (CBS5) -
A man who broke into two vehicles and stole speakers, books and wallets remains the focus of a Silent Witness investigation.
The break-ins occurred May 14 in a gated apartment community in the 1600 block of W. Tonto Street.
Surveillance video captured the man breaking into the driver's side door and popping the truck. He steals two bags worth of stuff. He then places them by the fence, looks around and goes back to steal from another car.

The suspect then grabbed the goods, jumped the fences and fled.
Police believe someone knows the identity of the suspect and they'd like the public's help catching him.
Other wanted fugitives:
Police are also looking for 40-year-old Salvador Mendez-Cardona. He is wanted on charges of auto theft and operating a chop shop. He is described as 6' tall and weighs 300 pounds.
He also uses the names Jose Cardona Salvador and Jose Mendez. He has a tattoo on his right shoulder of two hearts with the name Marcela.
There's also a warrant out for the arrest of 42-year-old Samuel Alexander Wroolie. He is wanted for probation violation after failing to register as a sex offender. He's 6' tall and weighs 190 pounds. He has brown hair and blue eyes.
He is also known as Alexander Theodore Wroolie.
Anyone with information about the suspects are asked to call Silent Witness at 480-WITNESS OR 480-TESTIGO.
Copyright 2013 CBS 5 (KPHO Broadcasting Corporation). All rights reserved.