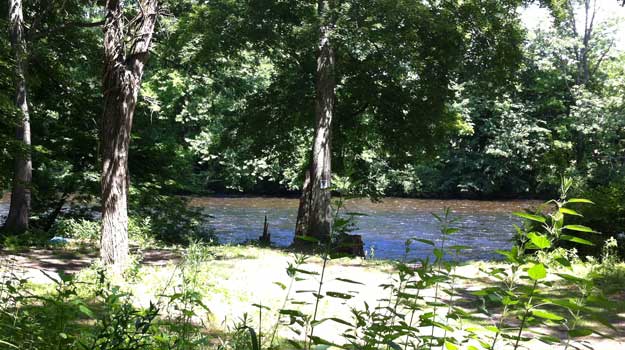 FARMINGTON, CT (WFSB) -
Investigators are working to identify a body found along the banks of the Farmington River Monday evening.
According to police, the body was discovered by a passerby around 6:30 p.m.

The location of the discovery is near the location where Nasir Alam of East Hartford went missing in the Farmington River last Tuesday afternoon while tubing with a group of people.
Investigators said seven people went tubing on the river in the area of Route 4 in Farmington and Route 179 in Burlington just before 4 p.m. Six were pulled out of the water; however, Alam was not.
"It's very hard," Alam's father Shah said. "He was a good son, responsible, takes care of everyone in the family."

In a statement, police said they "believe the body is that of missing tuber Nasir Alam."
"I don't know what I'll do," Alam said.

After the Farmington Fire and Tunxis Hose fire departments recovered the body, it was taken to office of the chief medical examiner in Farmington to make an identification.
Copyright 2013 WFSB (Meredith Corporation). All rights reserved.