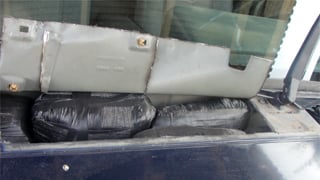 The drugs weighed 31 pounds. (Source: U.S. Customs and Border Protection)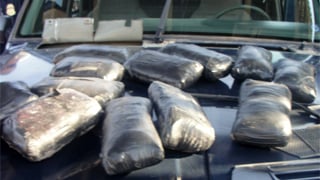 The cocaine was valued at $278,278. (Source: U.S. Customs and Border Protection)
SAN LUIS, AZ (CBS5) -
Thirty-one pounds of cocaine was found hidden under a windshield in a motorist's foiled attempt to smuggle them into the U.S., federal officials said.
Roberto Villareal-Suarez, a 29-year-old U.S. citizen, was arrested Monday afternoon at the San Luis Port of Entry.
Customs and Border Protection officers referred Villareal-Suarez for inspection of his Jeep SUV when he attempted to enter the U.S.
A narcotics detection K-9 then alerted to the presence of drugs beneath the cowl of the windshield, where officers located 12 packages of cocaine.
The drugs, which weighed 31 pounds, were valued at $278,278. The cocaine and the vehicle were seized.
Villareal-Suarez was turned over to U.S. Immigration and Customs Enforcement's Homeland Security Investigations.
Copyright 2013 CBS 5 (KPHO Broadcasting Corporation). All rights reserved.