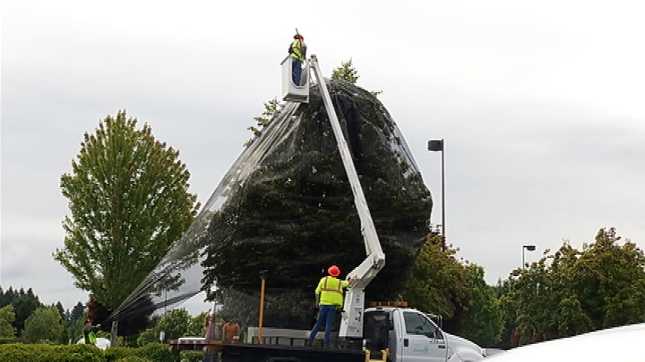 WILSONVILLE, OR (KPTV) -
A group upset by the death of thousands of bees at the Wilsonville Target store earlier this month has organized a memorial.
The memorial is set for 2 p.m. Sunday. Organizers say on their Facebook page that it's an opportunity to draw attention to the plight of bees and their importance to life on Earth.
Several trees were wrapped by mesh fabric at the store after it was revealed that a pesticide known as Safari had likely killed as many as 50,000 bees.
"This is certainly the largest documented bumblebee kill from an insecticide that we know of anywhere in the country ever," said bee and pollination expert Mace Vaughan.

Hundreds of dead bees were also found in Hillsboro recently, although it's unclear if they were killed in the same way.
Copyright 2013 KPDX-KPTV Broadcasting Corporation. All rights reserved.