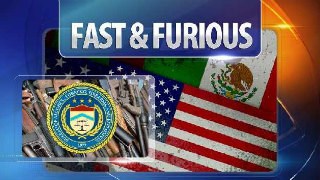 TUCSON, AZ (AP) -
A judge has set a new sentencing date for a Mexican man who pleaded guilty in the 2010 killing of a U.S. Border Patrol agent whose death revealed the botched "Fast and Furious" gun-smuggling investigation.
Manuel Osorio-Arellanes was scheduled to be punished in early September, but the sentencing has been moved to Sept. 27.
Osorio-Arellanes is only the person to have pleaded guilty in Agent Brian Terry's death.Two of five men accused in Terry's killing are in custody. Three others remain fugitives.
Two rifles bought by a gun-smuggling ring that was being monitored through "Fast and Furious" were found at the shooting scene.
Authorities have faced criticism for allowing suspected straw gun buyers to walk away from shops with weapons, rather than arrest suspects and seize the guns there.
Copyright 2013 Associated Press. All rights reserved.