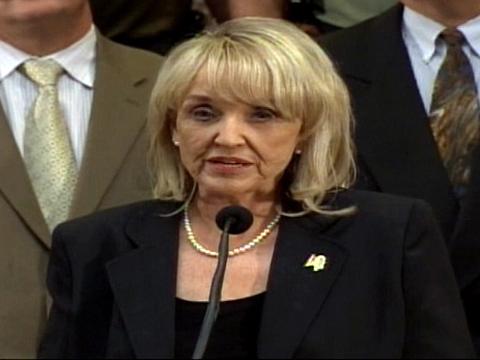 PHOENIX (AP) -
Arizona Gov. Jan Brewer is savoring her Legislative victories after a contentious session that saw a big battle over Medicaid expansion.
But the Republican governor is looking to heal the fractures the battle left in her own party.
The governor also promised to back Republicans who broke with conservative members of their own caucus to vote for the expansion. And she thinks there's little chance that an effort by Medicaid opponents to block the law through a referendum will be successful.
Brewer spoke during a wide-ranging post-session interview Wednesday.
She said the Republican party will come back together. She also noted her victories in overhauling the state's sale tax collection system, adding Child Protective Services workers and getting a school performance funding system started.
Copyright 2013 Associated Press. All rights reserved.