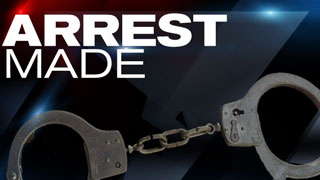 LAURENS, SC (FOX Carolina) -
Laurens County deputies said they arrested a 16-year-old accused of breaking into and stealing from a few homes and cars in the Cross Hill area.

Deputies said one of the victims reported that someone broke into his Cane Creek Camp Road home in Cross Hill and noticed a door was forced open but the only thing missing was an issue of Playboy magazine.
According to the deputy's report, the burglar also drank two bottles of wine and threw them away. In another report, a Wuthering Heights Road home owner said a 12-gauge shotgun was stolen after someone forced their way inside the home.
Deputies said many of the break-ins and thefts happened in April.
A second Wuthering Heights Road homeowner had a video security system installed and after several cars were broken into, he was able to see the suspect on camera during some of the crimes and turned it over to investigators on June 26, according to deputies.

Deputies said the teen was arrested on three counts of burglary, four counts of petit larceny, malicious injury to real property, and three counts of breaking into a motor vehicle.
The juvenile has been turned over to The Department of Juvenile Justice and transported to Columbia.
Copyright 2013 FOX Carolina (Meredith Corporation). All rights reserved.