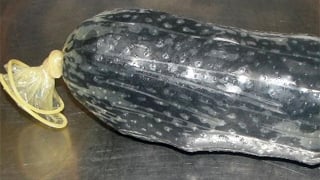 A 1-pound package of meth was removed from a woman's pelvis. (Source: U.S. Customs and Border Protection)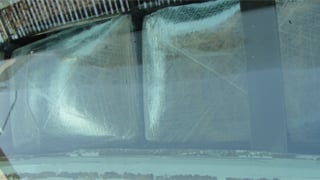 11 packages of cocaine was found beneath the lip of a vehicle's windshield. (Source: U.S. Customs and Border Protection)
SAN LUIS, AZ (CBS5) -
A doctor removed a one-pound package of methamphetamine from a woman's pelvis after she was arrested by federal authorities at the Arizona border.
Claudia Ibarra, 31, was taken into custody at the Port of San Luis, after U.S. Customs and Border Protection officers determined she was possibly hiding drugs in her pelvic area. She was taken to a medical facility where the drugs were found and removed.
In a separate incident, CBP officers arrested Ismael Beltran, 27, after a narcotics detection K-9 alerted officers to 11 packages of cocaine beneath the lip of the vehicle's windshield.
Beltran's vehicle was seized. The drugs from both incidents had a combined value of about $243,000.
The pair offered no resistance at the time of their arrests.
Ibarra and Beltran were turned over to U.S. Immigration and Customs Enforcement's Homeland Security Investigations.
People can report suspicious activity to the Border Patrol and remain anonymous by calling 1-877-872-7435 toll free.
Copyright 2013 CBS 5 (KPHO Broadcasting Corporation). All rights reserved.