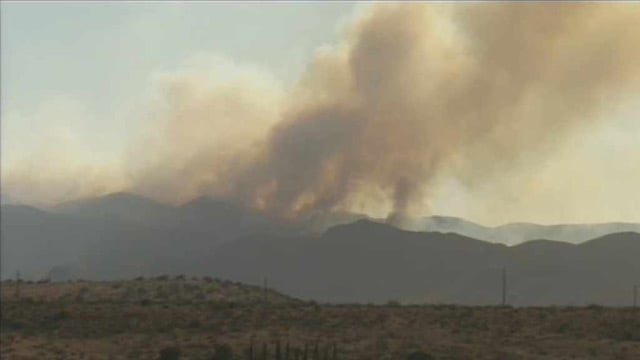 Crown King Fire, 2012. (Source: CBS 5 News)
DENVER (AP) -
A bipartisan group of U.S. Senators is urging the Obama administration to focus more on preventing wildfires.
The administration is proposing a 31 percent cut in funding for fire prevention programs one year after record blazes burned 9.3 million acres. The federal government routinely spends so much money fighting increasingly-destructive fires that it uses money meant to be spent on clearing potential fuels like dead trees and underbrush in national forests.
In a letter to the administration, four senators call the habit "nonsensical" and said it just leads to bigger fires. They also strongly object to the proposed budget cut.
The senators who signed the letter are U.S. Senator Ron Wyden (D-OR), U.S. Senator Mark Udall (D-CO), U.S. Senator Lisa Murkowski (R-AK) and U.S. Senator James Risch (R-ID).
Copyright 2013 Associated Press. All rights reserved.