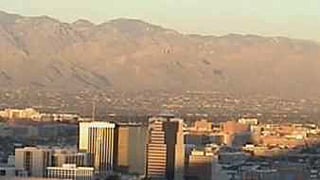 TUCSON, AZ (AP) -
Authorities say an 84-year-old Tucson man with a medical problem who has been missing for a week has been found dead.
Tucson police say the body of Donald Johns was discovered Friday morning near Interstate 10 and West Miracle Mile.
A citizen called 911 and police say it appears the body had been at the location for a few days.
Johns' family says he suffered from short-term memory loss due to a medical condition.
Johns reportedly left his home on June 21 to take a short morning walk. He reportedly had very little money on him and wasn't carrying a cellphone.
Police say Johns was still wearing the same clothes he had on when he left his home a week ago and that led to confirmation of his identity.
Copyright 2013 Associated Press. All rights reserved.