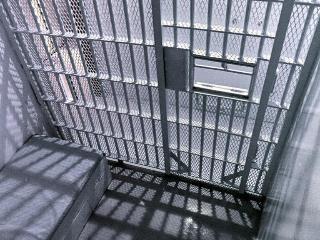 PHOENIX (AP) -
A Phoenix woman is being held on $500,000 bond in connection with the death of her infant son.
Maricopa County prosecutors say 24-year-old Tikquenita Mauesha Memmezzwattay was arraigned Friday.
She was indicted Wednesday on charges of manslaughter and child abuse.
Memmezzwattay doesn't have a lawyer yet. Her next scheduled court date is July 3.
Prosecutors say Memmezzwattay's son Jenesis Pearson was born premature in September 2009 in the Phoenix area and weighed 3 pounds, 4 ounces at birth.
They say Memmezzwattay failed to feed the child properly or give him his prescribed iron supplements.
The infant was found dead at her Tempe home on Nov. 22, 2009. He weighed 4 pounds, 8 ounces at his autopsy.
Memmezzwattay told investigators she attended swap meets and ran errands instead of feeding him.
Copyright 2013 Associated Press. All rights reserved.