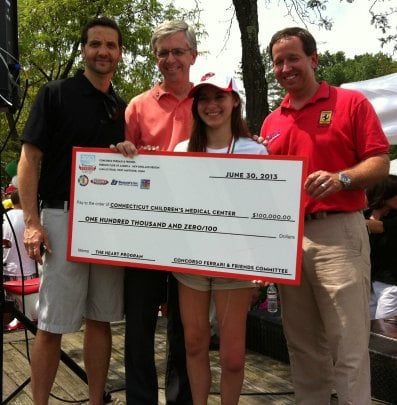 WEST HARTFORD, CT (WFSB) -
If you were in West Hartford today you might have noticed a large number of exotic cars lining the streets.
The Ferrari and Friends Concorso held its 13th annual event Sunday and presented a check to Connecticut Children's Medical Center for $100,000.
The charity event brought in hundreds of cars and thousands of spectators from across the country. A parade was held I the morning and a car show in the afternoon.
The parade gave children from the hospital a chance to ride in the exotic cars and was headlined by Miss U.S.A, Connecticut native Erin Bradley.
Nicki Cartier, 16 and a patient for 225 days when she was 5-years-old accepted the check during a presentation.
Copyright 2013 WFSB (Meredith Corporation). All rights reserved.