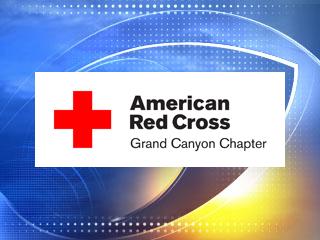 (Source: CBS 5 News)
YARNELL, AZ (CBS5) -
As many residents are being allowed back into their homes after the Yarnell Hill Fire, the Red Cross shelter at Wickenburg will be placed on standby status as of noon Wednesday.
The Red Cross said the standby status means the supplies are in place, staff have been identified and help is available and ready for those who may be affected.
The shelter at Yavapai College on 1100 E. Sheldon St. in Prescott will close as of noon Wednesday.
The Red Cross opened two shelters to help evacuees because the Highway 89 closures made it impossible for most evacuees to reach a single shelter.
The shelters took in both families and small animals. Large animals are being sheltered at the Hidden Springs Ranch located at 18701 Arizona 89 in Peeples Valley.
Click here for ways to support the wildfire victims.
As wildfire season continues, the Red Cross is recommending residents take the following precautions:
Post emergency phone numbers by every phone in your home.
Make sure driveway entrances and your house number or address are clearly marked.
Identify and maintain an adequate water source outside your home, such as a small pond, cistern, well or swimming pool.
Set aside household items that can be used as fire tools: a rake, ax, hand saw or chain saw, bucket and shovel. You may need to fight small fires before emergency responders arrive.
Select building materials and plants that resist fire.
Regularly clean roofs and gutters.
Determine what to take should you need to evacuate and develop a family emergency plan.
Copyright 2013 CBS 5 (KPHO Broadcasting Corporation). All rights reserved.