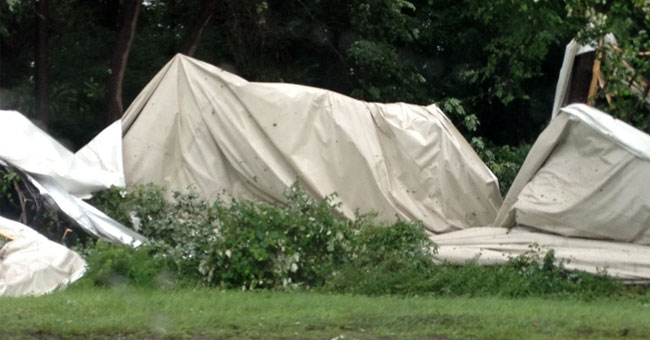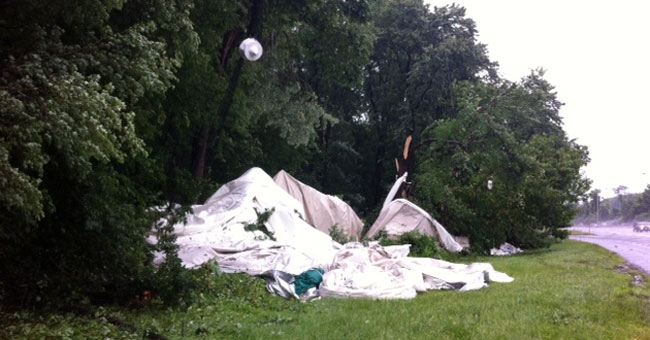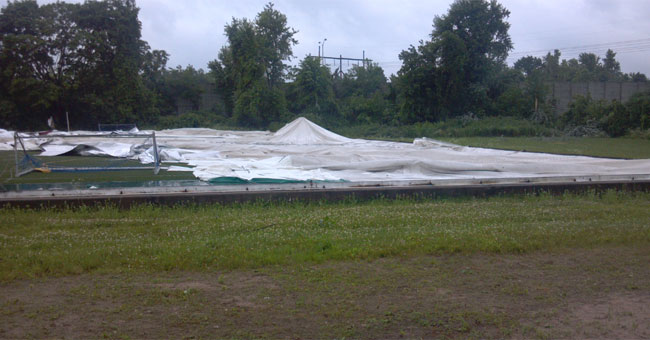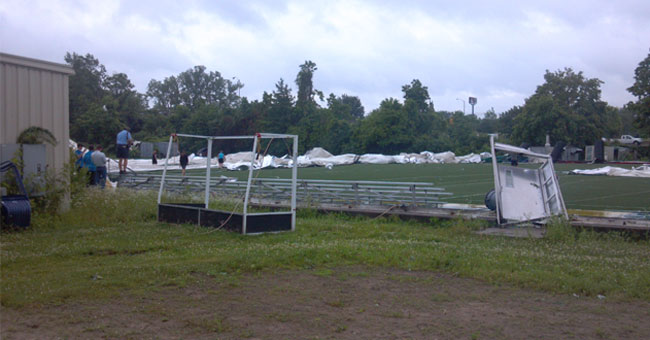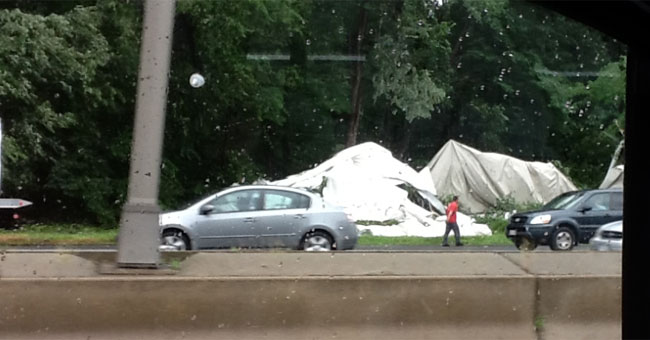 EAST WINDSOR, CT (WFSB) -
High winds rumbled through East Windsor on Monday afternoon and destroyed a sports indoor dome while a camp was being held.
Pieces were blown off of the Sports World dome on Main Street around 2 p.m.
Officials at Sports World were holding a day camp at the facility, however they were outside when the storm hit. The camp director moved them into an aluminum building next to the dome.
All the campers were not seriously injured.
The dome was destroyed and it is unclear when the facility will reopen, but it will be soon, the owner said. However, the camp is expected to open Tuesday.

After pieces of the dome flew off, it lead to several accidents in town and on Interstate 91, witnesses said.
The dome collapsed this past winter after a large snowfall, the owner of the dome told Eyewitness News.

The heavy snow is more often what damages the domes than high winds.
Copyright 2013 WFSB (Meredith Corporation). All rights reserved.