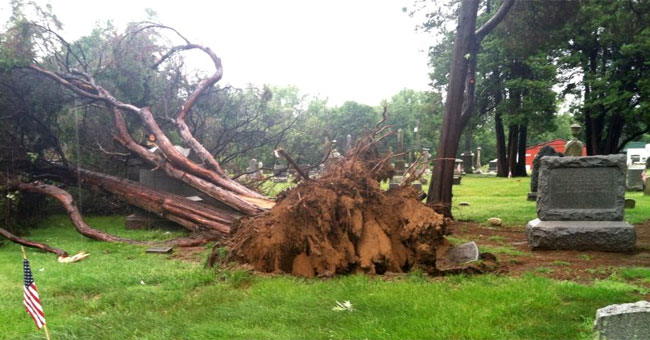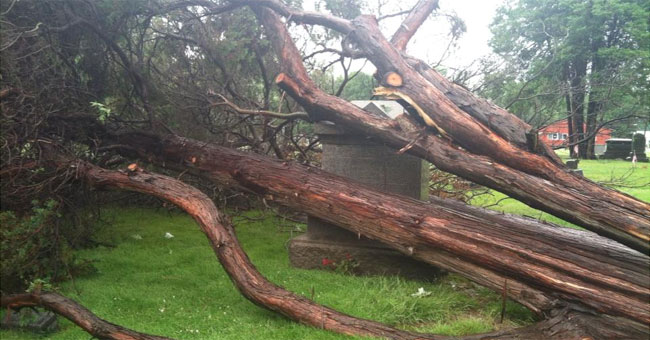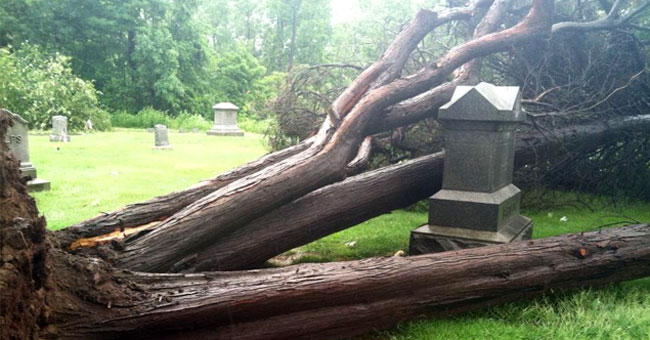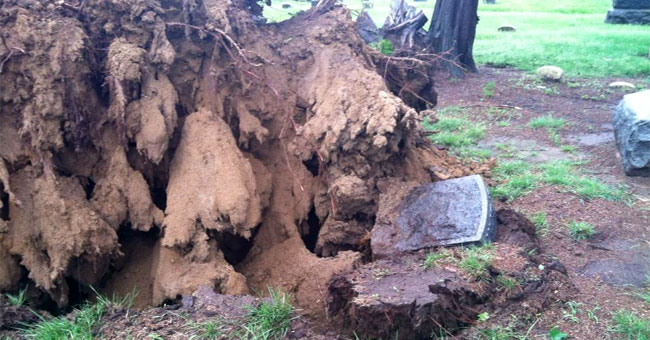 EAST WINDSOR, CT (WFSB) -
A cemetery in East Windsor was severely damaged after a tornado touched down in Connecticut Monday afternoon.
Trees at the Springdale on Main Street were pulled up by their roots by high winds. Several gravestones and headstones were damaged by the falling limbs.
It is unknown how long it will take to clean up the debris, however, no one was seriously injured.
"It was kind of dangerous because it was the first time I saw one that close," said Mike Dunn. "I couldn't watch that and the road at the same time."
Dunn lives right next to the Springdale and saw several trees and power lines knocked down. No one in the area lost power, officials said.
Copyright 2013 WFSB (Meredith Corporation). All rights reserved.