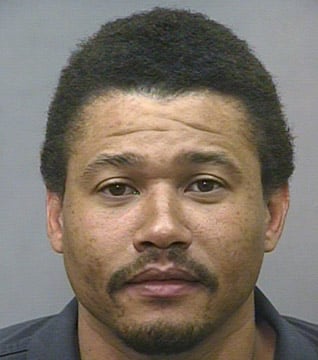 Rafael Ray Williams was arrested in Flagstaff on suspicion of attempted robbery of a Peoria bank. (Source: Peoria Police Department)
PHOENIX (CBS5) -
Rafael Ray Williams, 31, was arrested in Flagstaff after detectives were able to track him down through a fingerprint found on a note he left behind at an attempted bank robbery in Peoria.
The incriminating robbery took place June 21 at a bank near 91st and Northern Avenues. The suspect gave the teller a note demanding money and indicating he had a gun but the teller was able to deny the suspect's request, forcing him to leave without any money.
The suspect did, however, leave behind the demand note, which a crime-scene tech was later able to process, identifying a fingerprint belonging to Williams.
Detectives learned that Williams had also attempted to rob a Tempe bank the same day as his attempt in Peoria, and the following day successfully robbed a convenience store in Mesa.
Peoria Police Detectives along with the FBI Bank Robbery Taskforce were able to track Williams to Flagstaff and take him into custody where he admitted to all three robberies.
Williams is now facing three counts of armed robbery.
Copyright 2013 CBS5 (KPHO Broadcast Corporation). All rights reserved.