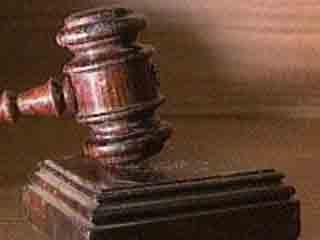 NEW YORK (AP) -
Federal authorities in New York City have accused a former executive with Tiffany & Co. of stealing more than $1.3 million in jewelry.
Ingrid Lederhaas-Okun was arrested Tuesday at her home in Darien, Conn.
Prosecutors allege that the 46-year-old Lederhaas-Okun used her position at Tiffany to borrow about 165 pieces of jewelry, claiming she needed them for work reasons. They say she then sold the items to an international dealer.
Authorities say Lederhaas-Okun left the company in February. The name of her attorney wasn't immediately available.
Tiffany representatives declined to comment Tuesday.
Copyright 2013 The Associated Press. All rights reserved. This material may not be published, broadcast, rewritten or redistributed.