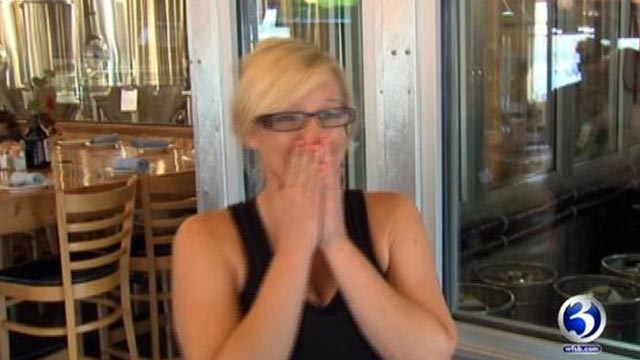 HARTFORD, CT (WFSB) -
A man left an unsuspecting server at an Indiana restaurant a really big tip, all to fulfill his younger brother Aaron's dying wish.
"My brother passed away last July, and the last wish in his will was that we go out to dinner and leave somebody a $500 tip," Seth Collins said.
A video posted online of the grateful server getting the tip money went viral, and donors from all over the world have been sending money to Collins so he could continue to fulfill his brother's wish.
He has been giving large tips once a week for about a year, and Collins said his little brother took great joy in random acts of kindness.
He said he plans on going to all 50 states to give out a $500 tip.
Copyright 2013 WFSB (Meredith Corporation). All rights reserved.