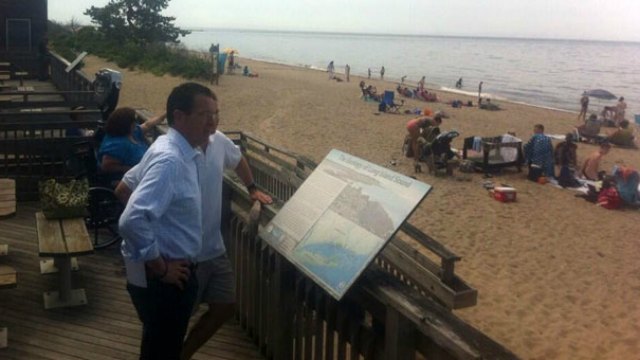 MADISON, CT (WFSB) -
Gov. Dannel P. Malloy visited a few state parks on Wednesday in an effort to promote state parks throughout Connecticut.
Malloy, accompanied by other state officials, visited state parks in Madison, Shelton and Watertown. He advocated the extensive park system, recreation opportunities, and history the state parks provide for visitors.
"This is a great way for our residents to enjoy a low cost way to spend time with their families in a safe environment," Malloy said.
Throughout the state, there are 107 state parks, 32 state forests and 121 public boat launches. These sites host over 8 million visitors each year.
Copyright 2013 WFSB (Meredith Corporation). All rights reserved.