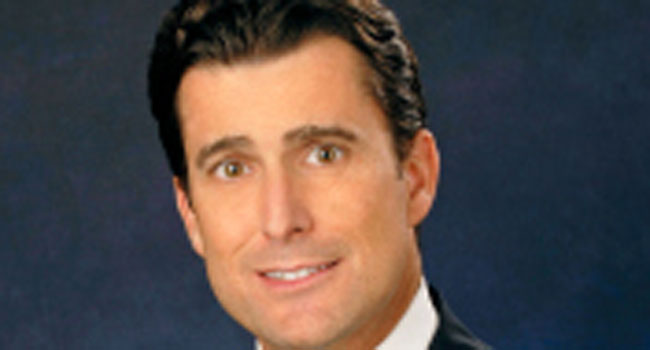 The following photo of Rob Morrison is from the WCBS-TV website.
STAMFORD, CT (AP) -
Former New York TV news anchor Rob Morrison has pleaded guilty to threatening and breach of peace charges stemming from a February incident in which he is accused of choking his wife in their Darien home.
Morrison's lawyer, Robert Skovgaard, told The Advocate of Stamford that his client's pleas in Stamford Superior Court on Wednesday could clear the charges from the record if he completes two family violence programs. He says his client does not want to prolong the case.
Morrison is married to Ashley Morrison, also a TV reporter.
Skovgaard said Morrison will not be prosecuted by the state on a strangulation charge if he completes the programs.
Skovgaard did not immediately return a call on Thursday and a spokesman for state prosecutors did not immediately respond to an email seeking comment.
Information from: The Advocate, http://www.stamfordadvocate.com
Copyright 2013 The Associated Press. All rights reserved. This material may not be published, broadcast, rewritten or redistributed.