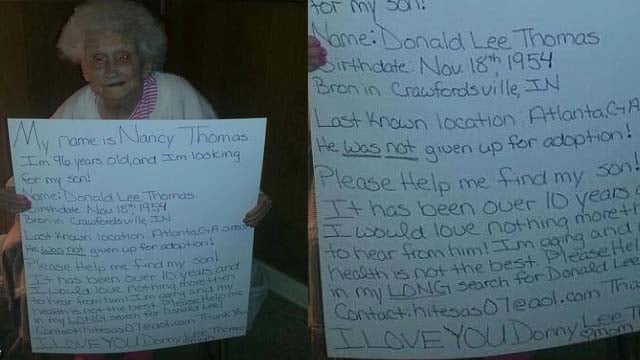 ATLANTA (CBS46) -
A 96-year-old woman searching for her son is capturing hearts on the internet.
A family member of Nancy Thomas posted a picture on Facebook urging users to help find her son Donald Lee Thomas.
Nancy is pictured holding the sign that reads: "He was not given up for adoption, I haven't seen him in 10 years."
She wrote that he was last seen in Atlanta, GA.
The sign also explains how her health is fading and she wants to hear from him soon.
The photo has had more than 109,000 shares since June 27.
Copyright 2013 WGCL-TV (Meredith Corporation). All rights reserved.