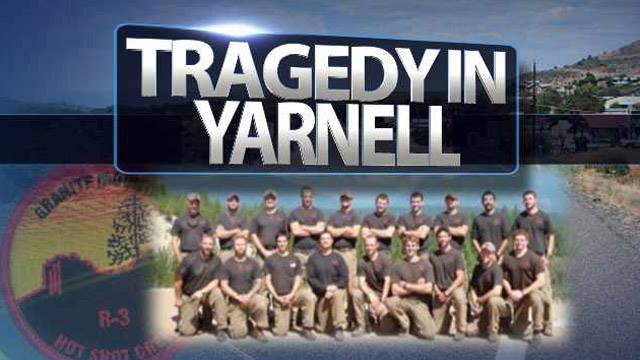 (Source: CBS 5 News)
PRESCOTT, AZ (AP) -
Yavapai College is creating a scholarship fund for the children and spouses of the 19 firefighters who died battling the wildfire in Yarnell.
Officials at the Prescott school say some of the Granite Mountain Hotshots team members were Yavapai College students and many were in its fire science program.
The Granite Mountain Hotshots Scholarship Fund will provide two-year scholarships for the community college education needs of the children and spouses of the fallen firefighters.
Once the higher education needs of the families are met, any additional funds will be used to provide scholarships for students in the college's fire science program.
School officials say it's the first fire science degree program in Arizona to be accredited by the International Fire Service Accreditation Congress.
Copyright 2013 Associated Press. All rights reserved.