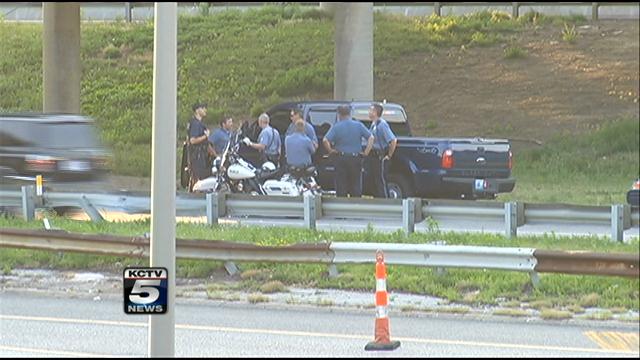 KANSAS CITY, MO (KCTV) -
A nearly 10-foot long python slithered away from his owner, whose truck broke down on Interstate 670 near downtown.
The man was traveling on the highway near U.S. 71 when his vehicle broke down. He then noticed his python had slithered away and he feared it had gotten out of his vehicle.
He called police who determined the python was in the dashboard.
The snake was snared and the vehicle was towed away.
This all unfolded about 7:30 p.m. Thursday.

Copyright 2013 KCTV (Meredith Corp.) All rights reserved.