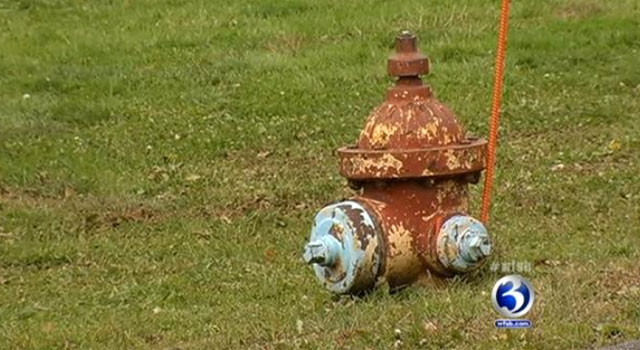 MIDDLETOWN, CT (WFSB) -
The lobby of the Middletown Police Department on Main Street will be remain open 24 hours a day for residents and act as the city's cooling center.
Russell Library on Broad Street is also open to seniors and the Middletown Senior Center on William Street will be available to the elderly.
City officials said they will be opening fire hydrant sprinklers at the following locations on Saturday and Sunday:
The Highlands Crescent Drive bus stop from 12 p.m. to 4 p.m.
Maplewood Terrace from 2 p.m. to 5 p.m.
Summer Hill Road and Woodbury Circle from 2 p.m. to 5 p.m.
Macdonough School from 12 p.m. to 3 p.m. and 6 p.m. to 8 p.m.
Santangelo Circle from 12 p.m. to 3 p.m.
Daddario Road from 6 p.m. to 8 p.m.
People are being advised to drink plenty of fluids, stay in an air-conditioned environment and stay out of the sun. Residents should avoid prolonged work in the direct sun or in poorly ventilated areas.
For more information, check the city's website.

Copyright 2013 WFSB (Meredith Corporation). All rights reserved.