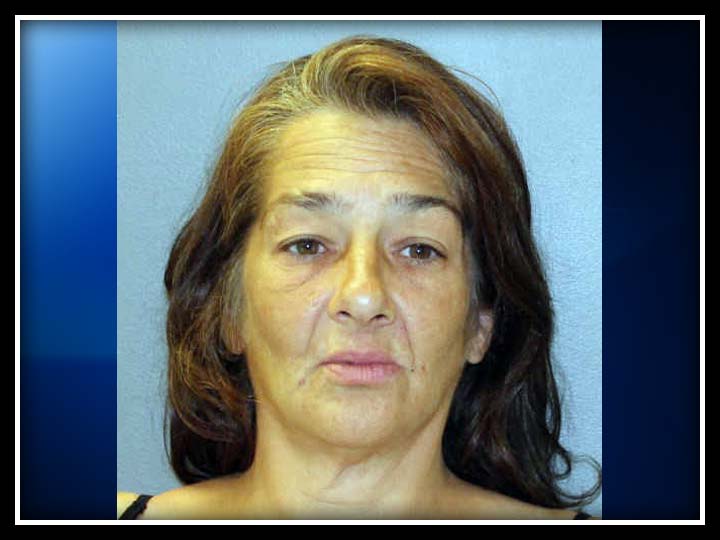 The following photo of Audrey Smith was provided by the Hamden Police Department.
HAMDEN, CT (WFSB) -
A 48-year-old grandmother was arrested on Independence Day after police said she appeared intoxicated and walking with her 1-year-old granddaughter in Hamden.
Officers were called to the area of the area of Benham Street and Vantage Road for a "disoriented woman with a child" around 10:15 p.m.
Upon arrival, officers located a woman, who was later identified as Audrey Smith of West Haven, walking with her granddaughter. Police said Smith was screaming and had a "half-empty bottle of vodka" under the child's stroller.
During the arrest, Smith kicked the back seat of the police cruiser and banged her head against the protective glass in the vehicle. Smith was taken to Yale-New Haven Hospital as a precaution.
The granddaughter was also taken to Yale-New Haven Hospital pediatric unit and the Department of Children and Families was contacted.
After being released from the hospital, Smith was charged with risk of injury to a minor and interfering with a police officer.
Smith is being held on a $2,500 bond and is expected to be arraigned at Meriden Superior Court on July 19.

Copyright 2013 WFSB (Meredith Corporation). All rights reserved.