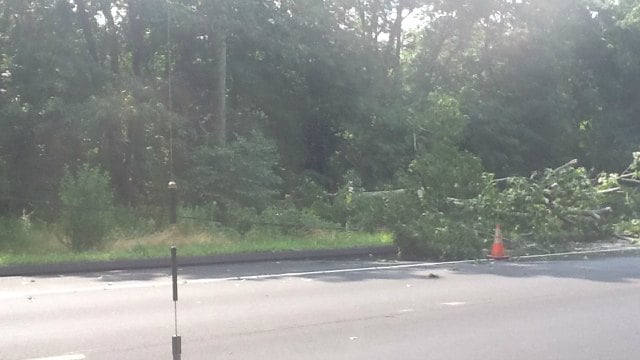 COLCHESTER, CT (WFSB) -
Strong thunderstorms moved through the area Tuesday afternoon and caused some damage in the Colchester area.
According to the Twitter account of the town's First Selectman, a home was struck by lightning on West Road, and a tree brought some wires down along New London Road.
As a result of the wires being brought down, Route 85, also known as New London Road, was closed so emergency crews could clear the scene.
No injuries have been reported.
Copyright 2013 WFSB (Meredith Coporation). All rights reserved.